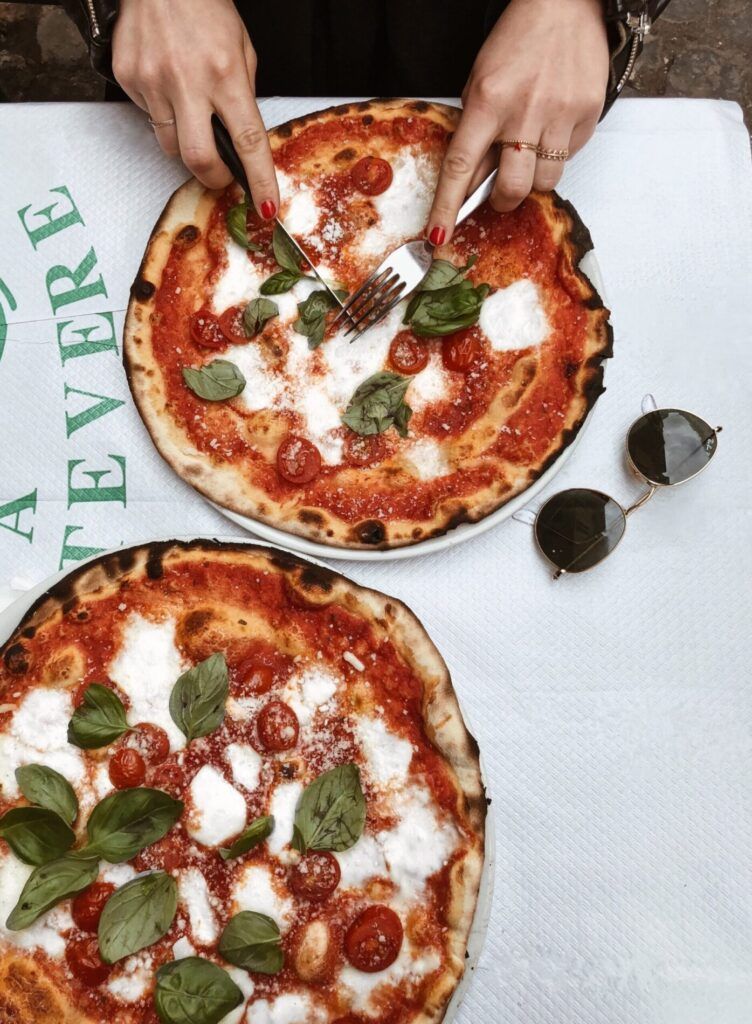 Viaggiare per conoscere, per riposare e anche per mangiare bene. Sempre di più tra le motivazioni e le tendenze che spingono turisti e viaggiatori a fare le valigie per una vacanza c'è il cibo. Tripadvisor ha stilato la classifica delle food destinations, le destinazioni gastronomiche da non perdere nel 2023. E fra queste mete, ben tre città sono italiane. A spiccare su tutte, Roma. Infatti, la città eterna si classifica al primo posto nel ranking mondiale.
Roma capitale del gusto e le food destination da non perdere secondo Tripadvisor
In particolare, il social dei viaggi più famoso e usato per pianificare le proprie esperienze turistiche raccomanda, tra una visita al Colosseo e una al Pantheon, di godersi la pasta fresca, i carciofi fritti e la coda alla vaccinara. E per finire, non si può ripartire senza assaggiare il gelato e sorseggiare un caffè espresso. Tripadvisor in definitiva sentenzia: "Qui godrai di alcuni dei pasti più memorabili della tua vita". Ipse dixit.
Ma la capitale non è l'unica città italiana menzionata fra le destinazioni del gusto da non perdere nel 2023. Infatti, nella top ten ci sono anche Firenze (quarto posto) e Napoli (ottavo posto).
In omaggio alla cucina toscana, generosa e verace, secondo Tripadvisor basta un pezzo di pane croccante e olio extravergine d'oliva locale per sentirsi nel posto più felice. Mentre nel capoluogo campano, tra le visite di questo "museo a cielo aperto", è d'obbligo uno street food tour e un pizza tour.
Ti potrebbe interessare anche World Pizza Day, ecco com'è la vera pizza napoletana
Ecco la classifica dei Travellers' Choice Best of the Best per cibo e ospitalità:
Roma, Italia
Creta, Grecia
Hanoi, Vietnam
Firenze, Italia
Parigi, Francia
Barcellona, Spagna
Lisbona, Portogallo
Napoli, Italia
New Orleans, Lousiana
Jamaica
Le nuove frontiere del turismo gastronomico
Viaggi e sapori. Il settore enogastronomico è uno dei cinque pilastri del made in Italy, insieme ad arredo design, automazione industriale, abbigliamento moda e accoglienza turismo. E sempre di più sarà volano di sviluppo per l'intero Sistema-Italia.
Basti pensare che il nostro Paese vanta il primato mondiale per numero di Dop, Igp e Stg con 825 prodotti food &wine censiti su 3.020 in totale nel mondo. L'Italia è anche il primo Paese per produzione di vino e per varietà di vite da vino, di cui ne sono attualmente registrate 545.
Tra le nuove tendenze dell'esperienza turistica, alcune di queste rilevate in parte già dallo scorso anno, ci sono viaggi brevi e di prossimità. Ed è ciò che ha evidenziato l'Istat in riferimento alla ripresa degli spostamenti turistici, nei primi nove mesi del 2022, trainata dalle vacanze brevi, con soggiorni da una a tre notti che hanno registrato un incremento del 46,7% rispetto allo stesso periodo dell'anno precedente.
Dunque, ci si aspetta che i turisti cerchino sempre di più un buon rapporto qualità-prezzo e viaggino più vicino a casa. Mentre l'Europa continuerà a beneficiare di forti flussi di viaggi dagli Stati Uniti, in parte per l'euro più debole rispetto al dollaro.
L'industria del turismo in Italia vale il 13,7% del Pil e il 15% dell'occupazione. Mentre lo scorso anno il nostro Paese si è piazzato al quarto posto per flussi turistici nel mondo, con incremento del +166% rispetto al 2021 (fonte Data Appeal) di passeggeri arrivati negli aeroporti, il 2023 si preannuncia come l'anno del ritorno ai livelli pre-pandemia: «Se il 2022 è stato l'anno della ripartenza, – ha spiegato Luca Palermo, ad di Fiera Milano, presentando la prossima edizione di Bit che si terrà dal 12 al 14 febbraio 2023 – le previsioni parlano di un +30% per il turismo internazionale nel 2023».