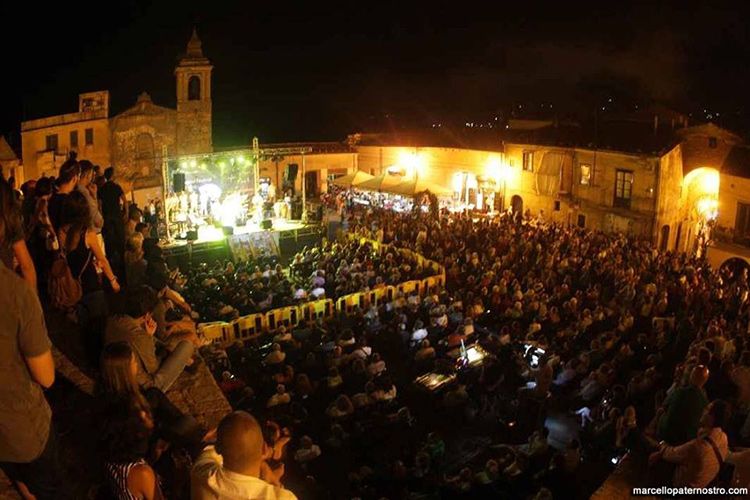 CASTELBUONO (PA). Dopo due anni di stop forzato il Divino Festival torna a Castelbuono, città candidata a Città Creative UNESCO- City of Gastronomy. L'evento, presenziato dal campione del mondo dei sommelier Luca Martini, vedrà il susseguirsi di convegni, spettacoli e degustazioni delle migliori etichette di vino a livello nazionale ed internazionale.
Il programma del festival
Per l'edizione 2022 importanti novità. Venerdì 29 luglio si svolgerà una masterclass condotta dall'enologo Gianni Giardina. Nel pomeriggio esperti del settore, imprenditori e medici si confronteranno in occasione del convegno sulle . Durante la prima sera è prevista la celebre "Premiazione Internazionale Gusto Divino".
I premiati di quest'anno
Nicola Nocella, talentuoso attore di cinema italiano, che ha collaborato con Pupi Avati, Carlo Vanzina e Leonardo Pieraccioni; Simone Fracassi, il re della Chianina e fondamentalista della carne sana.
Enrico Bartolini, l'unico chef al mondo ad aver conquistato quattro stelle in una volta sola, due per il suo ristorante al Mudec, e le altre per i ristoranti che lo chef ha in tutta Italia; Gabriele Gorelli, il primo ed unico Master of Wine italiano. La serata proseguirà con lo spettacolo comico di Marzocca e Sarcinelli.
Degustazioni guidate da esperti enologi
Sabato 30 luglio degustazioni gratuite, fino a esaurimento posti, in un luogo suggestivo immerso nella natura: l'Eremo di Liccia.
Guidati da esperti del settore scientifico ed enologi di fama nazionale, si potrà godere anche dei prodotti tipici del territorio. Per la serata previsto "il concerto a sorpresa" in piazza Castello alle ore 22.30.
Il Festival chiude con la "Colazione dei Campioni"
L'ultimo ed attesissimo appuntamento di domenica 31 luglio, partirà con la tradizionale "Colazione dei Campioni" alle ore 11.00 presso il ristorante Nangalarruni; nella seconda parte della giornata dalle ore 16.30 alle ore 22.30, presso il Chiostro San Francesco, sarà possibile, tramite prenotazione online, partecipare alla degustazione di aziende vitivinicole siciliane, italiane e straniere.
L'evento è organizzato dal comune di Castelbuono in sinergia con l'ARS, l'assessorato all'agricoltura, IRVOS e grazie al supporto dei main sponsor FIASCONARO, RCR CRISTALLERIA ITALIA , GIACONIA SUPERMERCATI E D'ANNA RAPPRESENTANZE. Le degustazioni dei piatti tipici siciliani saranno create dallo chef Carmelo Chiaramonte, il cuciniere errante.