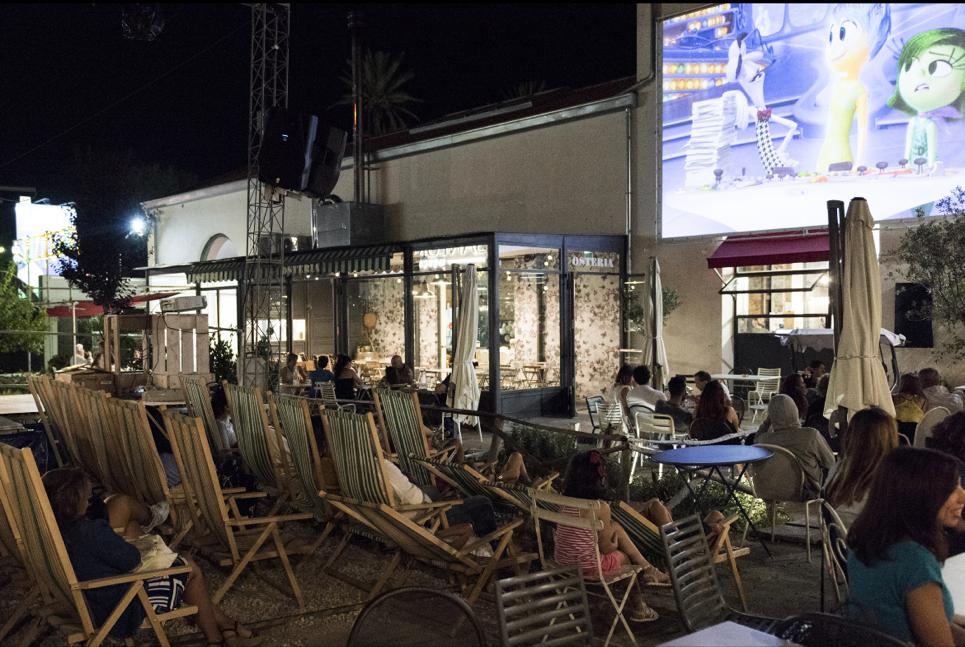 PALERMO. In arrivo una settimana carica di eventi, tra cinema sotto le stelle e musica live al Sanlorenzo Mercato. Si comincia lunedì con l'Arena Sanlorenzo, e da martedì a domenica una carrellata di appuntamenti musicali, dal jazz di Sergio Munafò Trio alle sonorità eclettiche dei Radioflores.
Ecco il calendario degli eventi musicali
Lunedì 25 luglio alle ore 21 per la RASSEGNA "CINEMA DA GUSTARE" sarà proiettato "RATATOUILLE" presso il Giardino del Mercato; ingresso gratuito per il nuovo appuntamento di Sanlorenzo con il cinema sotto le stelle, l'appuntamento di ogni lunedì sera sulle sdraio di tela del Mercato, tra le erbe aromatiche e le varie bontà delle botteghe.
Musica di qualità
Martedì 26 luglio dalle ore 21.30 torna SERGIO MUNAFÒ TRIO*. L'appuntamento con la Fondazione The Brass Group e gli artisti di grande richiamo del panorama jazzistico italiano e non solo.
Giovedì 28 luglio, dalle ore 21.30 – RADIOFLORES* per una notte coinvolgente ed elettrizzante. La band siciliana capitanata da Nancy Ferraro vede Giulio Barocchieri alla chitarra, Daniele Guttilla al basso, Fabrizio Francoforte alla batteria.
Weekend tra Vasco Rossi e Swing
Venerdì 29 luglio dalle ore 21.30 SERATA VASCO ROSSI CON I COLPA D'ALFREDO *. Torna sul palco del Mercato la band che rende omaggio a Vasco Rossi.
Sabato 30 luglio dalle 21.30 LO SWING AL MERCATO CON GLI SWING OUT. Si apre al Mercato il nuovo ciclo di appuntamenti con lo swing e i professionisti dell'associazione Swing and Shot. A partire dalle 21.30 si potrà viaggiare nel passato sulle note swing degli Swing Out. La band nasce dall'unione di quattro musicisti fra i più attivi nel panorama jazzistico palermitano. Ciò che li unisce è proprio l'amore smisurato per lo swing e la voglia di portare musica raffinata, ma con un pizzico di ironia, in giro per i club.
Domenica sera R'n'B con i Buba's Band
Domenica 31 luglio dalle 21.30 BUBA'S BAND LIVE SHOW*. Sul palco del Mercato ritorna una delle band più amate del panorama musicale palermitano. La band, composta da Vito De Canzio alla voce, Chiara Minaldi alla tastiera e alla voce, Davide Molino alla chitarra, Mario Tarsilla al basso e Fabio Finocchio alla batteria, propone un repertorio di matrice fortemente americana. I brani spaziano dal soul al rhythm 'n' blues talvolta rivisitati in chiave moderna, ma senza mai travisare la loro natura originaria.
Info
*Ingresso libero. Prenotazione tavoli solo tramite messaggio Whatsapp al numero 335/8359556 con prima consumazione da bere obbligatoria di 8€ per la musica live, 13 € per gli eventi e gli spettacoli di cabaret o sul sito www.sanlorenzomercato.it/shop .
La rassegna è realizzata in collaborazione con Colomba Bianca, Gabetti Sciuti, Software In, Birrificio 24 Baroni, Italrat.