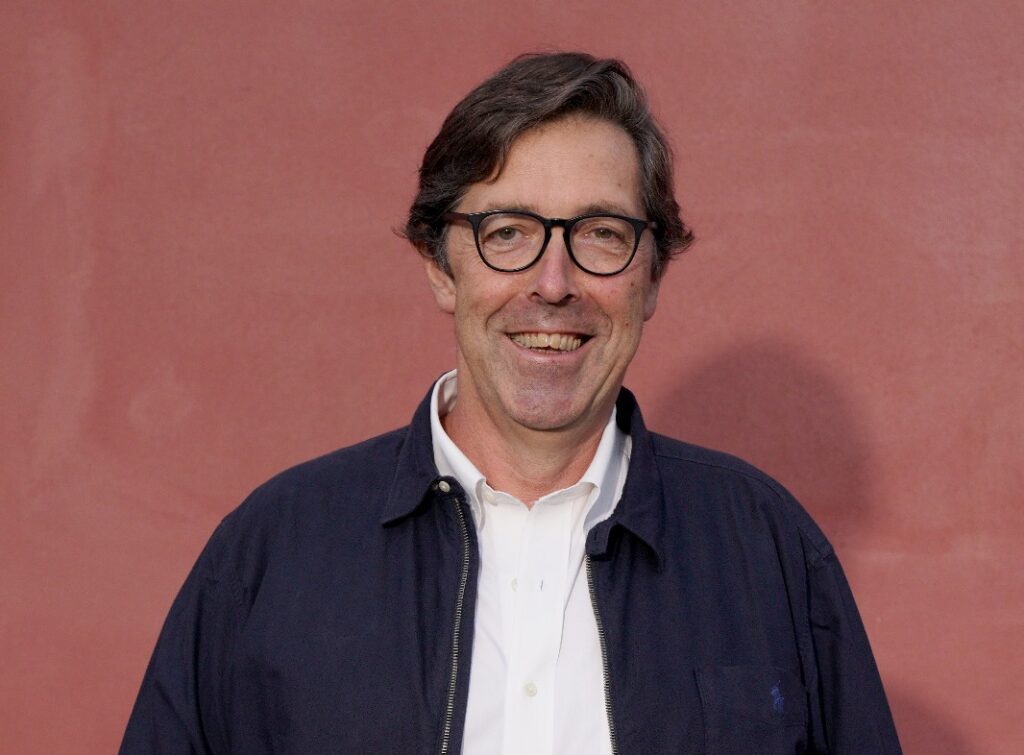 PALERMO. Alessio Planeta in corsa per il titolo "Winemaker of the Year". L'amministratore delegato e responsabile tecnico delle Aziende Agricole Planeta, è tra i candidati pronti ad aggiudicarsi la prestigiosa nomina di "Winemaker of the Year" della ventiquattresima edizione del premio "Wine Star Award". Leggi anche Torna TEN a Terrasini, insieme per una sera le stelle verdi
Alessio Planeta in corsa per il titolo "Winemaker of the Year"
Ogni anno Wine Enthusiast, celebre rivista nordamericana, nomina i membri più influenti dell'industria del vino, dei liquori e delle bevande per l'assegnazione annuale dei Wine Star Awards, uno dei più ambiti riconoscimenti enologici in America. Oltre al titolo di "Winemaker of the Year", sono 12 le categorie dei Wine Star Award. Tra cui "Person of the Year", "Wine Region of the Year", "Importer of the Year" e "Sommelier/Wine Director of the Year".
I vincitori delle scorse edizioni
I precedenti vincitori del titolo spaziano dalla Nuova Zelanda con Helen Masters, al Portogallo con Ana Diogo-Draper. Dall'America con Doug Margerum e Paul Hobbs all'Australia con Nicole Hitchcock.
Alessio Planeta
Classe 1966, dopo aver completato i suoi studi in scienze agrarie, negli anni '90 Alessio Planeta assume le redini dell'azienda, dedicandosi all'approfondimento della storia della Sicilia e della sua viticoltura con l'obiettivo di portare avanti lo straordinario lavoro iniziato dallo zio Diego Planeta e lanciare i vini siciliani sulla scena internazionale.
Dopo un breve periodo in Borgogna lavorando presso M. Xavier Bouzeraud, si è formato viaggiando in numerose regioni del mondo tra Francia (Champagne e Bordeaux), Argentina, California, Toscana. Nel 1995 porta sul mercato le prime etichette – tra queste, l'ormai identitario Chardonnay – aprendo le porte, per il neonato brand familiare, ai vitigni non autoctoni della Sicilia e iniziando una diversificazione che è diventata un tratto distintivo del gruppo.
Capo enologo di Planeta dal 1998, oggi gestisce una produzione che conta 2.4 milioni di bottiglie l'anno a cui si aggiungono la coltivazione di ulivi, mandorli e ceci secondo una filosofia imprenditoriale. Filosofia orientata alla sostenibilità, basata sulla profonda conoscenza delle tecniche di coltivazione e di valorizzazione della biodiversità.
Parallelamente, sostiene varie attività culturali e progetti di ospitalità di alto profilo legati all'enoturismo. L'obiettivo è trasmettere i valori positivi che animano l'azienda e ad accompagnare i visitatori nel complesso mondo Planeta.
Tra gli ultimi premi ricevuti dall'azienda l'"UniCredit Wine Award", premio dedicato ai "Best Ambassador" del vino italiano. Si è confermata tra i 50 "World's Most Admired Wine Brands" 2023 occupando il 25° posto e risalendo di 12 posizioni rispetto all'anno precedente.
I vincitori del titolo "Winemaker of the Year" saranno annunciati nel numero "Best of Year issue" della rivista e celebrati nell'evento di gala del prossimo febbraio 2024.